Moving Out of State?
Most of us sell real estate once or twice in a lifetime, so it's a given that we're not familiar with the process. Add to that, the task of moving, and it can become overwhelming to sell a house out of state.
Today, because of a changing economy, we see thousands of people move each year to a different state.
In this guide, we'll cover everything you need to know about selling a house when moving or living in a different state.
Sell Before or After You Move – Which One First?
Most people are not sure whether should sell or buy first. Should you sell your house and then buy a new one with the money? Or should you buy a new house before selling the previous one?
The best answer depends on your situation, however, it's often easier to sell your current residence and then buy a new property in the new state once you have the funds already from the previous one.
This way, you can relieve yourself of the burden of one property before jumping into another. Again, this depends on your goals and situation.
Let's discuss all your options below.
1. Selling a House

Before

You Move Out of State
This is the easiest and recommended option for most people.
Selling your property before moving has a few advantages, mainly that you can get money to purchase the next one. It's like doing your own personal house flipping. Taking profits from one sale and rolling them into your next home.
Here are some other benefits to selling before you move…
Avoid dual mortgage payments
In taking this path, you don't have to worry about covering two mortgage payments. You can sell and get the mortgage paid, freeing you up to get another.
This makes a big difference when you are across the pond in another state trying to make two mortgage payments, especially worrying whether your old house will sell or not.
Avoid break-ins and squatters
Your property won't become the target of break-ins and squatters either because you'll still be living there until the property is sold.
When you or someone else is not living in the property it can easily become a target for squatters, vandals, or break-ins.
Avoid Maintenance Costs
Many times there are maintenance costs to pay on a property. If your property has maintenance fees, association fees, or other fees that you pay each month, you will have to continue paying those until you sell.
Again, if you have two homes and two payments then this can add up quickly to strain your budget.
All of the reasons above are reasons why it makes sense to sell your house first and then use the money as the down payment for your new home in the different state. It will be easier to get approved for a new housing loan if you have the cash on hand to avoid paying double fees and costs.
If you need to move soon, you may want to sell to an investment firm like Property Nation since we can buy your house for cash skipping the traditional time it takes to sell house fast fort lauderdale.
You can then use this cash to buy your next home before you move.
Investigate the Market
What is the current price of your house?
Did you renovate the property in last 12 months?
Depending on how long you lived in the house, you might not have a good idea of the price of the property. A home in one state might be worth $375,000 while a similar place might be priced $200,000 in another state. Before you put your home for sale, you should have a good idea of the worth of your house.
There are a few tools such as Zillow.com that can give you an idea of what the house is worth, yet many times they are not 100% accurate and do not account for repairs needed.
It is essential to know whether you are selling in a seller's market or a buyer's market also. Current pricing trends and mortgage rates will affect your pricing model and your chances of making a profit from the sale.
Estimate Repairs
Repairing the house is needed only when you are planning to sell it in the retail market. However, if you don't have the money or time to wait for the retail market you can sell for cash as-is for slightly less than retail (more on that soon).
If possible, make a list of the essential repairs. If you can afford it, hire a contractor to visit the property and send you a list of required repairs.
From here you can see whether it makes sense financially to make these repairs or sell the property as-is, especially if the amount is large and you don't have the funds for it.
If you can't afford the repairs, consider selling it as-is to a cash buyer instead.
Understand Tax Laws
Tax laws are complicated, especially when selling across state lines. You need to understand the laws and numbers to know how much you must pay for taxes depending on where you live.
For example, consider this scenario:
You are a resident of Florida, but you're trying to sell a house in Washington. You must report the sale to both states. Since you are living in Florida; you will pay the income tax in Florida. If you pay taxes to both states, one of them will reimburse you for the amount you paid to the other state.
Tax laws vary by state and where you live. It is recommended to consult a tax attorney for more information or reach out to us if you have questions on this for guidance.
2. Selling a House

After

You Move Out of State
As mentioned, selling a house when living out of state can be a challenge but it is definitely doable. You're living away so you cannot control the selling process completely, but there are ways to make it happen.
Even though you're not there to show the property to potential buyers there are ways include with a real estate agent or selling directly to a cash buyer.
With an agent, they will show the property for you, but you will need to eventually pay a commission to the agent on top of selling fees for their help. This will cut into how much you get to keep in the end and only makes sense if the house needs little to no repairs.
If you prefer to avoid paying commissions to an agent, you can sell to a cash buyer to eliminate the need to be present to show the property. As a cash buyer, companies like Property Nation,
will buy your abandoned house in Miami as-is and make you an offer without you having to travel back and forth to show the property.
Financial Stress
First, you must manage two homes. Owning two homes gives you the responsibility of paying two mortgage payments. Even if you're renting in the new state, you still must pay the rent and the mortgage at the same time. This can be financially difficult for you (or anyone for that matter).
This is why we recommend selling before you move or selling to a cash buyer who can buy your house fast, making it easier for you to sell without having to list the property to sell.
Vacant Property Challenges
Repairs. Renovating a property can be difficult to make sure that it is in top-notch shape to sell. Especially if you're not present to oversee the contractors are doing the job correctly. Since most retail buyers will want a house that needs little repairs this can make selling your home difficult.
Appearance. Change the lights. Install new curtains. Repaint the interior & the exterior and more. All these things can help a property sell, but handling these while out of state can be a hassle. If you don't have someone who can manage this for you while you're gone you may want to sell before you leave.
Security. A good security system can prevent break-ins and squatters. You can also ask the local security/police department to keep an eye on your property but they will likely be too busy to do this. Good neighbors can also help in this regard if you are friends and they can keep an eye on the property for you. Again, if you don't have these options
Insurance. Regular insurance plans typically do not provide protection when your home remains vacant for more than 30 days. Keep this in mind and reach out to your insurance company to see what is covered and for how long.
Keep the utilities on. A big mistake people make is turning off the utilities in a vacant home. Vacant homes often become the target of thieves. When the lights are off, and the grass is overgrown, it is a sign that the home is empty. An overflowing mailbox often invites thieves and squatters to come to your house. With utilities like the air conditioning off, you can also start to create a condition inside the home for mold growth, especially in hot temperatures like Florida.
Taxes and fees. Even though you aren't living in the property you still have to pay your state and county taxes and fees on it. Not only that, but if your property is vacant for too long, and cosmetic issues like overgrown grass or broken windows start to occur you can also incur fines from your local authorities causing even more fees to pile up. This can quickly add up causing financial stress on your budget.
No One to Show the Property
The last issue, making it difficult to sell a home out of state, is not having anyone to show the property to potential buyers.
Some people decide to hire a Realtor to do this for them when they have a property that needs very little repairs. A Realtor can put a lock-box on the property with a code so they can show it to different buyers.
The problem here is if the home requires lots of repairs or you want to avoid paying Realtor commissions. If the house needs lots of repairs, it is recommended to sell by-owner instead, and ideally to a cash buyer who can make you an offer that is less than market price, but still fair considering the repairs needed.
When selling to a cash buyer, you can sell the house as-is. Simply send them photos of the property beforehand and arrange for a friend or family member to show the house so they can make you an offer.
In a digital age, we can handle the rest of the process with a licensed attorney and title company to facilitate the whole process, even if you're out of state.
When the house is sold you will be sent a check or bank wire to your account depending on your preference. Easy.
3. Consider taking a bridge loan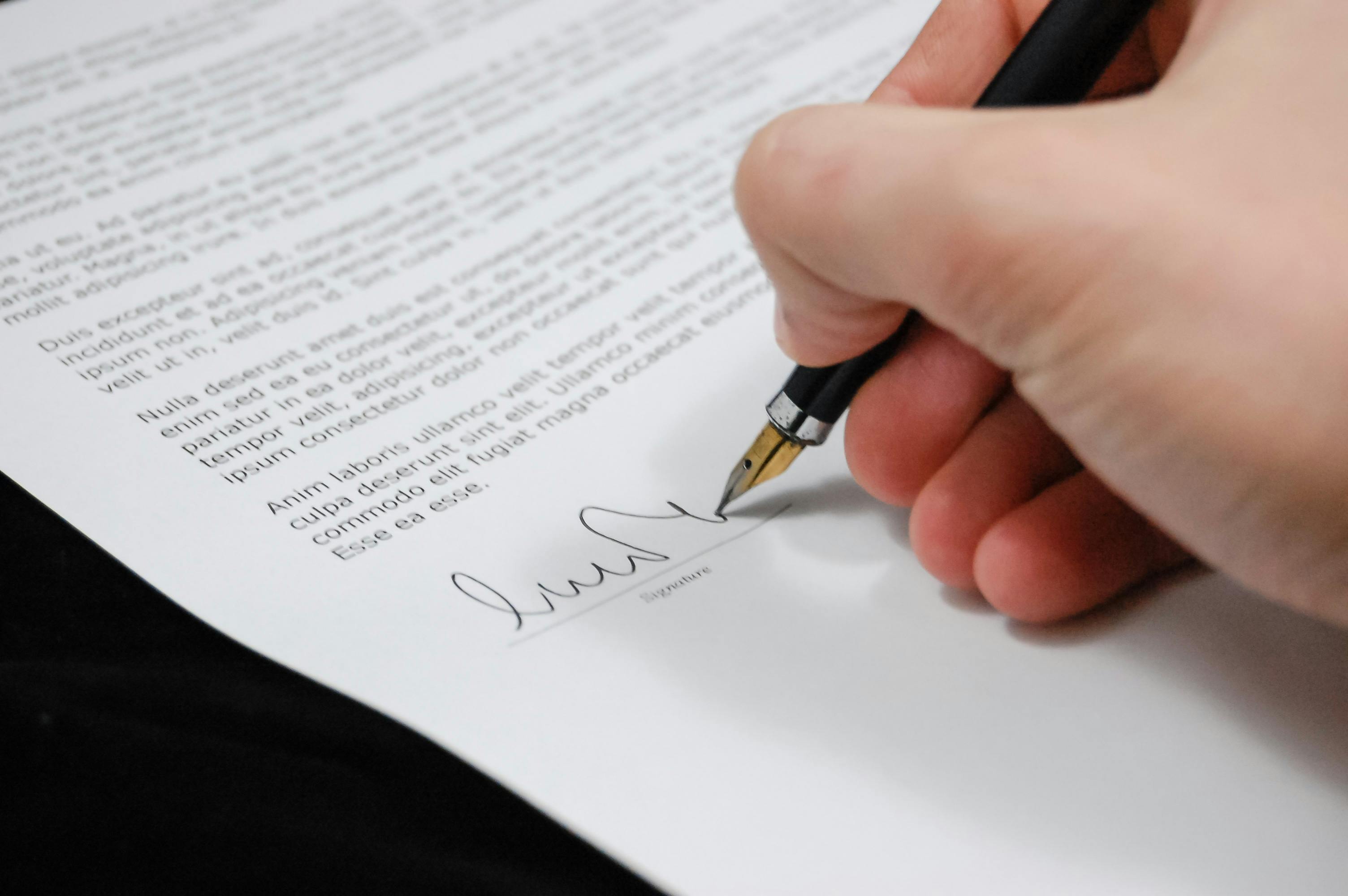 Bridge financing can allow you to buy your new out-of-state property while still keeping the current mortgage you have. Before you get approved, it is a must to find a suitable home in the new state first.
Your current house will essentially become the collateral for your next home. In other words, the equity in your home can act as the down payment for the new property.
In most cases, you get almost six months to pay back the loan. So, after you buy the new house, you must sell your previous home within six months. Once the house is sold, you pay back the bridge loan.
Bridge loans can be risky because it is contingent on selling your current home. If you don't sell the house then some lenders can go as far as foreclosing on your property after the bridge loan expires.
There are also plenty of fees involved which include:
Administration Fees
Appraisal Fees
Escrow Fees
Title Fees
Notary Fees
Recording Fees
Wire Fees
And this does not count for the loan origination fee which is typically between 0.50-1.0 points of the mortgage amount. So a $250,000 loan at 1 point would be a fee of $2500 which can be a bit much to pay and takes away from your house profits.
If you plan to take out a bridge loan make sure you fully understand what you are doing and all your options. You can read more about bridge loans here.
4. Rent The Property
Renting is definitely an option if you are open to it and can afford the costs of maintaining the property.
Keep in mind, having a rental property can add unneeded stress because you're now a landlord. You're responsible for the condition of the home, broken toilets, and evicting trouble tenants. Ensure you have a large enough savings to cover any unexpected costs before you decide to become a landlord.
If you choose to rent the property, make sure you also have a detailed screening process and rock-solid rental contracts. Hopefully, you screen your tenants who will keep your house in good condition.
If you're not careful with the screening process, you may have tenants that destroy the property, miss payments and a mess of other issues. If this happens you will need to force tenants to move out through an eviction process which can take months in many states. This entire time you will need to cover the mortgage payments on your own.
Eventually, after your home is vacant, you will likely have to make repairs and get the house renovated before you can sell it. We're not trying to scare you from renting, but we want to make sure you are fully prepared for what's in store when deciding to rent.
5. Sell Your House to a Reputable Cash Buyer in Your Area
Working with a reputable cash buyer can result in a quick sale of your home, especially if you need to sell your house fast to move to a new one.
There are various ways to sell a house in any market, but selling to an investor is often the fastest.
You can hire a realtor. FSBO (for sale by owner) is also popular. Listing on housing websites might be a good choice. However, none of these options guarantee a quick and hassle-free sale of your house like selling to a cash buyer does.
Working with an investment company like Property Nation is different:
You can sell your house within days.
You are given a fair offer (often more than you may think).
You don't have to pay for or do any repairs.
You don't have to show the property to multiple people.
You can sell the house even if you're already moving.
You can get help with moving costs.
And much much more.
When you're living out of state, you want someone to tackle the entire process for you with little hassles from you.
If you're looking to sell your out-of-state house fast, give us a call. Many buyers have reached out to us for help selling their homes and received fair cash offers.
Is it safe to sell to an investor, even out of state?
All the legal work can be processed via email or traditional mail. We have a team of licensed professionals ready to support you from start to finish including lawyers, title companies, real estate agents and more. Fill this form online to receive a fair cash offer on your house today. Once the offer is accepted, we will proceed further to gather the documents required to complete the sale.
Again, to recap, the real advantage, in this case, is that:
You do not have to make repairs. We will buy your home as-is.
You do not pay any real estate commission. In fact, we will pay all the closing costs.
No need to worry about choosing a title company or an attorney. We already have these in place, and our expert team will handle the process.